Ultimate Worksheet to Great Web Content!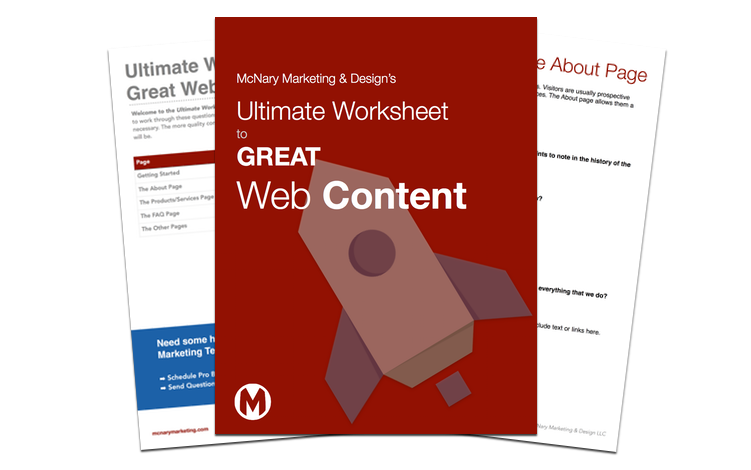 Get organized with all of your content in one place!
What pages does my website need?
What should I include on the about page?
Where do I start with website content?
Download our Free Great Web Content Worksheet and Start Reviewing Your Site Today!