You've probably seen the SuperBowl commercials targeting business owners who need an easy, customizable website. Every year, there's at least one promising an off-the-shelf solution that will get you online in no time. If you haven't seen them, here's a great round up of tech-focused Super Bowl commercials over the years.
---
Are these DIY solutions too good to be true? Well, the answer really depends on what you're looking for. First, let's take a look at the three ways you can get a website.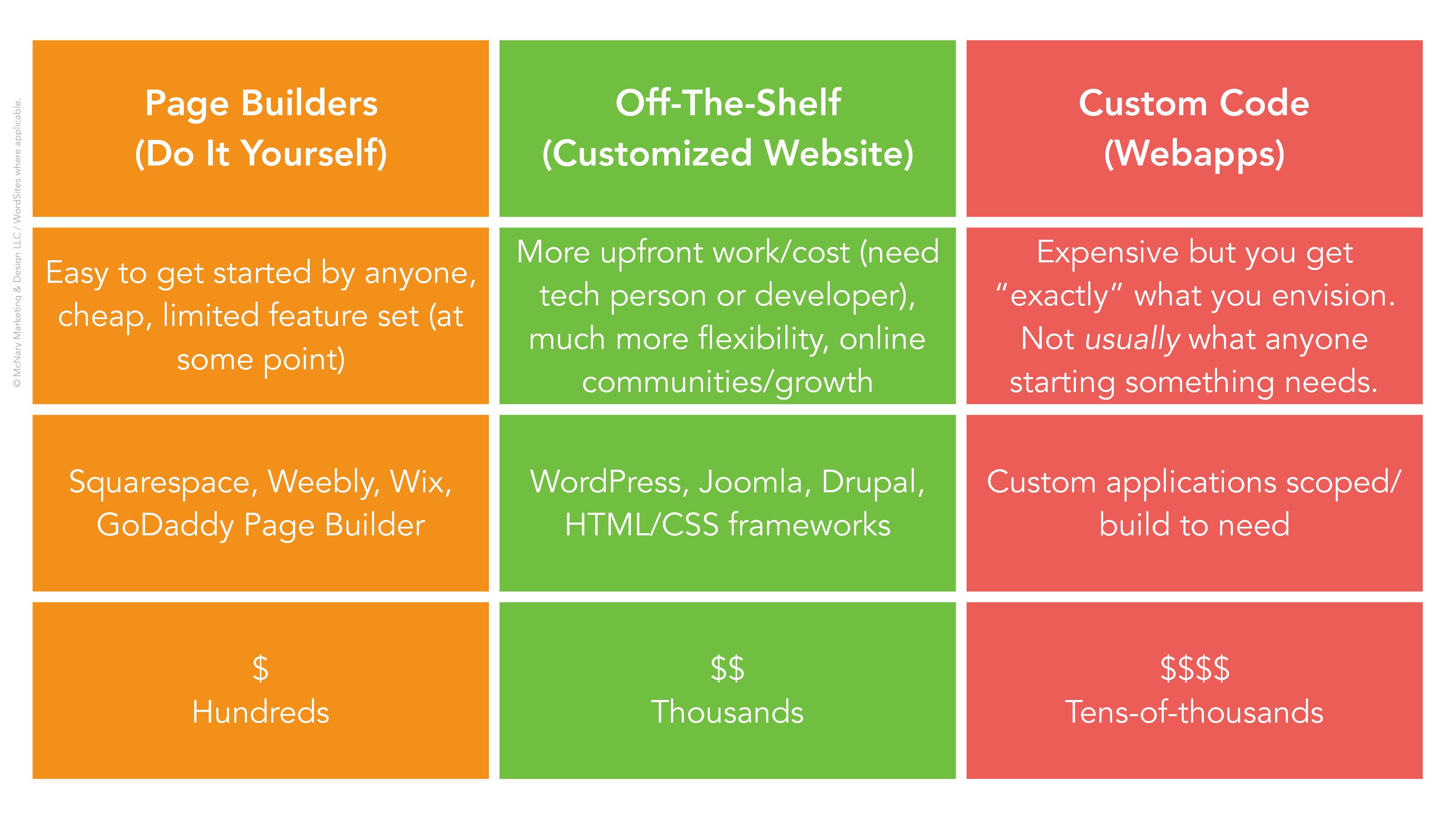 The first column, in orange, encompasses those services you see advertised on television. They really are the least expensive and are pretty easy to use. They also can be limited in features and you may quickly hit a wall in what you can accomplish with that style.
As you move to the right, options become more customizable, but also more expensive. You get what you pay for, as they say.
Tools Vs. Strategies
When you compare the left column with the middle and right, the biggest difference comes in strategy. With every type of website, you are going to get the tools you need to get your content online. However, to really make your website an integral part of your marketing plan, you need to build it to serve you. And that's what you get when you work with a company like McNary Marketing & Design. We start with your goals and build your website around that, rather than building your brand into a standard design.
---
If you need to build a website for your brand, take a moment and consider your needs. If you just need the standard tools to get your information online, then one of those commercials might speak to you. But if you want your website to work harder and be informed by marketing technology strategy, why not give us a call? We would love to customize something for you.