When the COVID-19 pandemic struck, businesses across every industry were hit hard. Conventions, trade shows, and gatherings of every size were canceled and travel came to a halt. Businesses whose main income derived from these types of events risked everything, if they didn't pivot fast.
The Problem:
World Class Graphics & Displays, of Cedar Rapids, has built a substantial, trusted brand in the trade show and event space. For over 35 years, they've helped businesses stand apart with custom signs, displays, booths and more, creating entire structures and branded experiences for their clients.

The majority of their business was put on hold when COVID-19 shut down events around the world. But they acted fast. Realizing that they have the ability to manufacture exactly what the entire consumer, retail, and business world needed, World Class Graphics & Displays turned its energy to creating SanStations.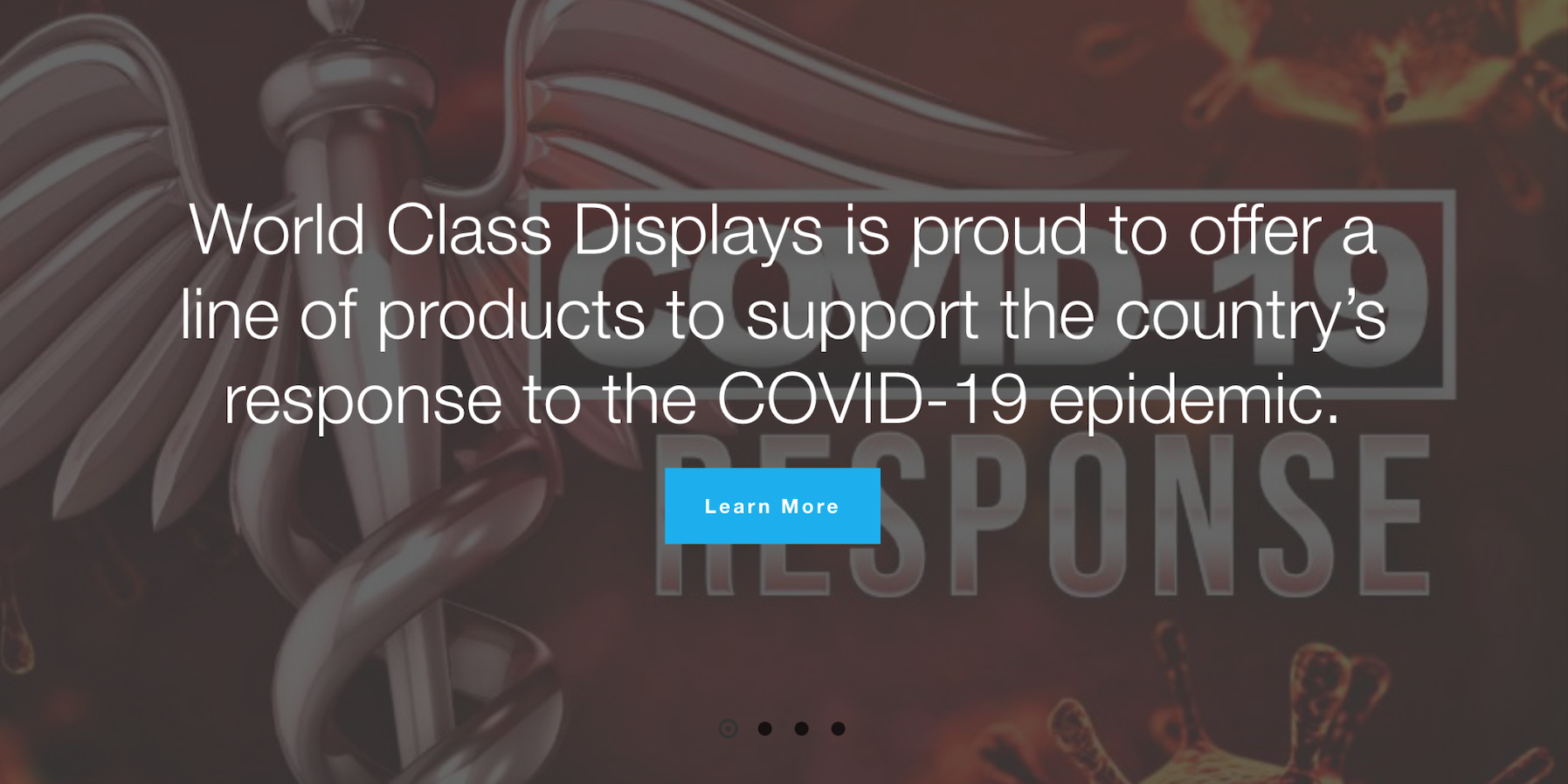 SanStations are hand sanitizer stands, with a variety of customizable options, including hands-free sanitizer gel dispensers and shelves or straps for sanitizer wipes. The line also includes divider wall panels and sanitizers, as well as brand personalization.
The Need:
World Class Graphics & Displays was faced with the challenge of getting the word out about their SanStations, to both fill a market need and become the go-to brand for sanitation structures.
They needed fast, effective ways to get to market and get their products in front of their target audience.
The Solution:
World Class Display & Graphics has enjoyed a long-standing partnership with McNary Marketing & Design, working with them on digital marketing efforts for years. Because of that brand familiarity and their extensive experience with marketing technology, McNary Marketing & Design was able to:
Get the products online, in ecommerce, within 2 weeks
Provide on-going, real-time support of the ecommerce platforms to maintain accuracy
Set up Google Shopping, Amazon, and other e-commerce opportunities
Create a digital marketing campaign, including Google ads and Facebook ads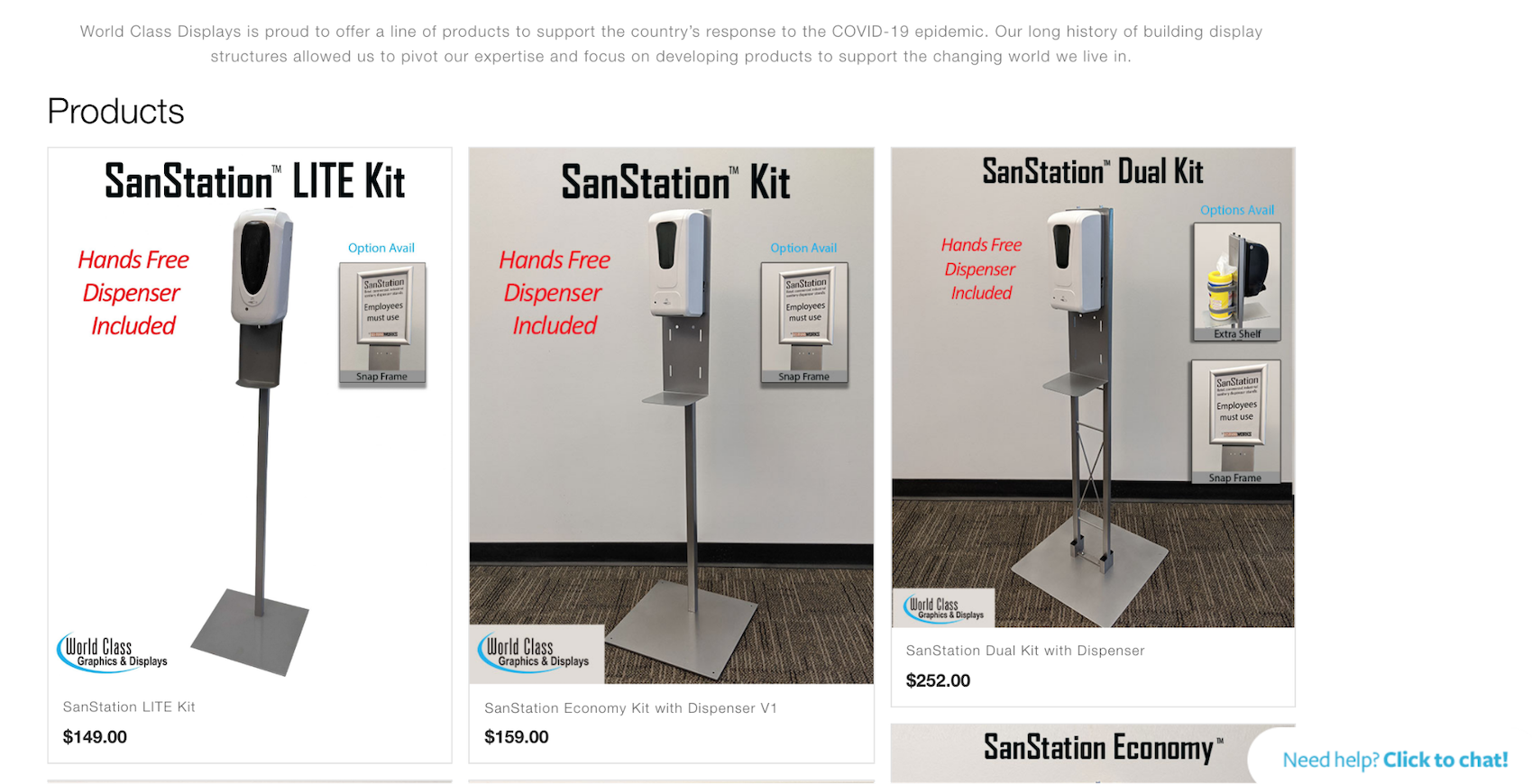 The Results:
"This kept us busy, even when our traditional markets were at a stand still or slowed. This was an opportunity for us to keep our staff employed," said Jason Hauschild, president of World Class Displays. "We were able to shift into a new market to leverage and expand, to help with the COVID situation and in general help in this new space we discovered."
As a result of this marketing effort, World Class Display & Graphics was able to:
Rehire/Maintain their employed staff
Sell thousands of products in a matter of months
Stay on track and set themselves up for future growth.
Sustainable success in business often means making fast decisions, to get in the right market at the right time. Having a trusted relationship with an experienced marketing technology company means that you can get your concept in front of customers when the fire is hot and maintain your sales goals, even through difficult times.