Best Digital Tools!  Complied by Joshua McNary, Your Friendly Marketing Technologist!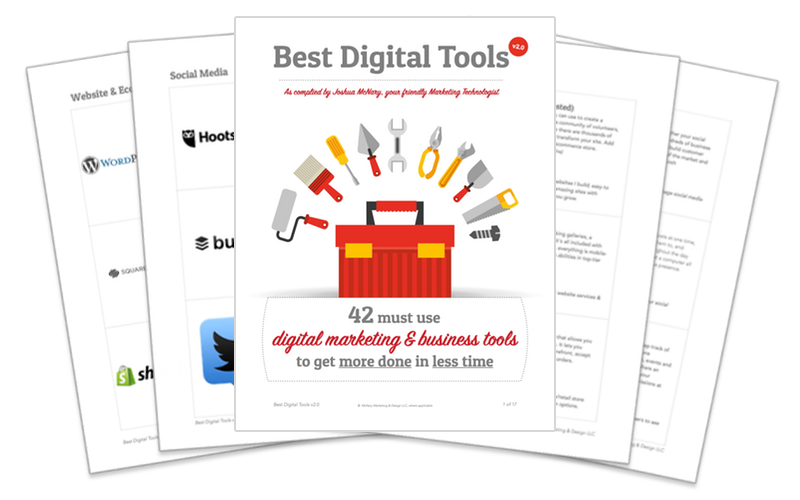 42 Must Use Digital Marketing & Business Tools!
What tools should I use for managing social media?
What is the best email marketing service?
What are the best platforms for building websites?
What storage & file sharing services are best?
Download our "Best Digital Tools"!