It's time to go beyond pageviews.
One of the most useful aspects of digital marketing is the ability to learn about your potential customers through data. If you create an ad in print (flyer, newspaper, etc.), you have no way to know how many people saw it or whether they gave it more than a passing glance. With traffic to your website, you can know this and so much more.
If you're a user of Google Analytics – the powerful and free industry standard – you've likely figured out the basics already. You know how to see your total number of users and pageviews, how to see whether those users came from search, social media, referrals or another source, and how to see where those users live. (PS – if you are feeling a bit lost already, contact Joshua to get up to speed!)
Knowing these basics is a great starting point, but there's also much more that Google Analytics can tell us. In fact, it can almost be overwhelming at times because there is so much data available and so many different ways to view it.
That's why it's good, as with so many other things, to take a minute to review your goals before diving in. An e-commerce site will have different goals than a blog or a personal landing page. Likewise a fast-growing startup will have different goals than an established brand. And the metrics you choose to track should reflect those goals. Here's a lengthy, but very good, post about choosing the right metrics: You are what you measure, so choose your KPI's wisely.
Have your goals in mind? Read on for three ways to take your analytics to the next level, save time, and learn more about your customers:
1: Filter out spam and bot views.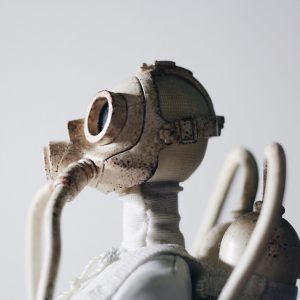 Spam plagues all corners of the Internet, and unfortunately it can show up in your Google Analytics data as well.
At the least, this phenomenon is annoying. At the worst, it can make your data much less useful. After all, you probably want to know how real human beings are interacting with your website, and bot traffic can throw that off.
Especially for smaller websites, the traffic you get from spam sites and bots might be enough to significantly alter your data.
If you're seeing traffic come from fishy sites like buttons-for-website.com or semalt.com, it might be time to set up a custom segment that ignores this traffic. Look under Source/Medium, Referrals and Service Providers to spot potential bots.
Then, follow the first tip in this article to filter them away.
2: Automate reporting.
If you find yourself forgetting to log into Google Analytics, this tip is for you. There are a couple different ways to get your data sent right to your inbox on a regular basis.
The first is to navigate to any report you are interested in – say, Source/Medium if you want to know how people are finding your site. Make sure you are viewing your newly-created, spam-free segment. Look for the button near the top that says 'Email.' From there, you can choose how you want to view your data (we're partial to PDF for easy reading but you can also get it as an Excel spreadsheet, CSV file or more), how frequently you want to receive it and for how long. Click 'send' and you're done.
The second way, for true power users, is to create a dashboard. Dashboards allow you to view multiple reports at a time – say, if you want to know your most-viewed pages of the week AND the Source/Medium that sent traffic to those pages. Much more on creating dashboards here. There are dozens of useful templates available online – like a site performance overview, social media dashboard or SEO report – or you can create your own by finding the 'dashboards' link in the left sidebar of Google Analytics.
A word of caution – it's easy to get carried away with the amount of data available in dashboards, remember to stay focused on your key goals! Once you have your dashboard set up, find the 'Email' button again and set your sending preferences as above.
3: Keep tabs on changes.
Knowing a metric is a good start, but knowing how it is changing over time is much more powerful. Is traffic to your landing page up, down, or the same as last week? Are your social media efforts paying off or stalling out? To know, you'll need to take a longer-term view.
A simple Excel doc or Google Sheet can be updated in a few minutes per week to help keep you accountable. This also forces you to stay focused on your key metrics, rather than looking at different data every week. Adding a chart helps you visualize the trend.
On the other hand, there are some changes you'll want to know about as they happen. A traffic spike is an opportunity to jump on, and a sudden drop might mean something is wrong with your site. To know about these right away (via email or text) you can set up custom alerts. More on how to do that, and 7 ideas of alerts to consider, here.
WANT GREAT CONTENT LIKE THIS DELIVERED TO YOUR INBOX? SIGN UP FOR OUR MONTHLY MARKETING TECHNOLOGY E-NEWSLETTER!