Have you googled your business lately? How do the results show up? Are they accurate and up to date? Are they helping people find you, and ultimately driving sales? Or are they distracting or misleading?
---
GoogleMyBusiness is a platform, provided by Google, to let you claim and modify your listings associated with Google searches. You may be most familiar with these listings on Google maps or when you do a local search. Here are a couple of examples of how we show up on Google, as of March 2019: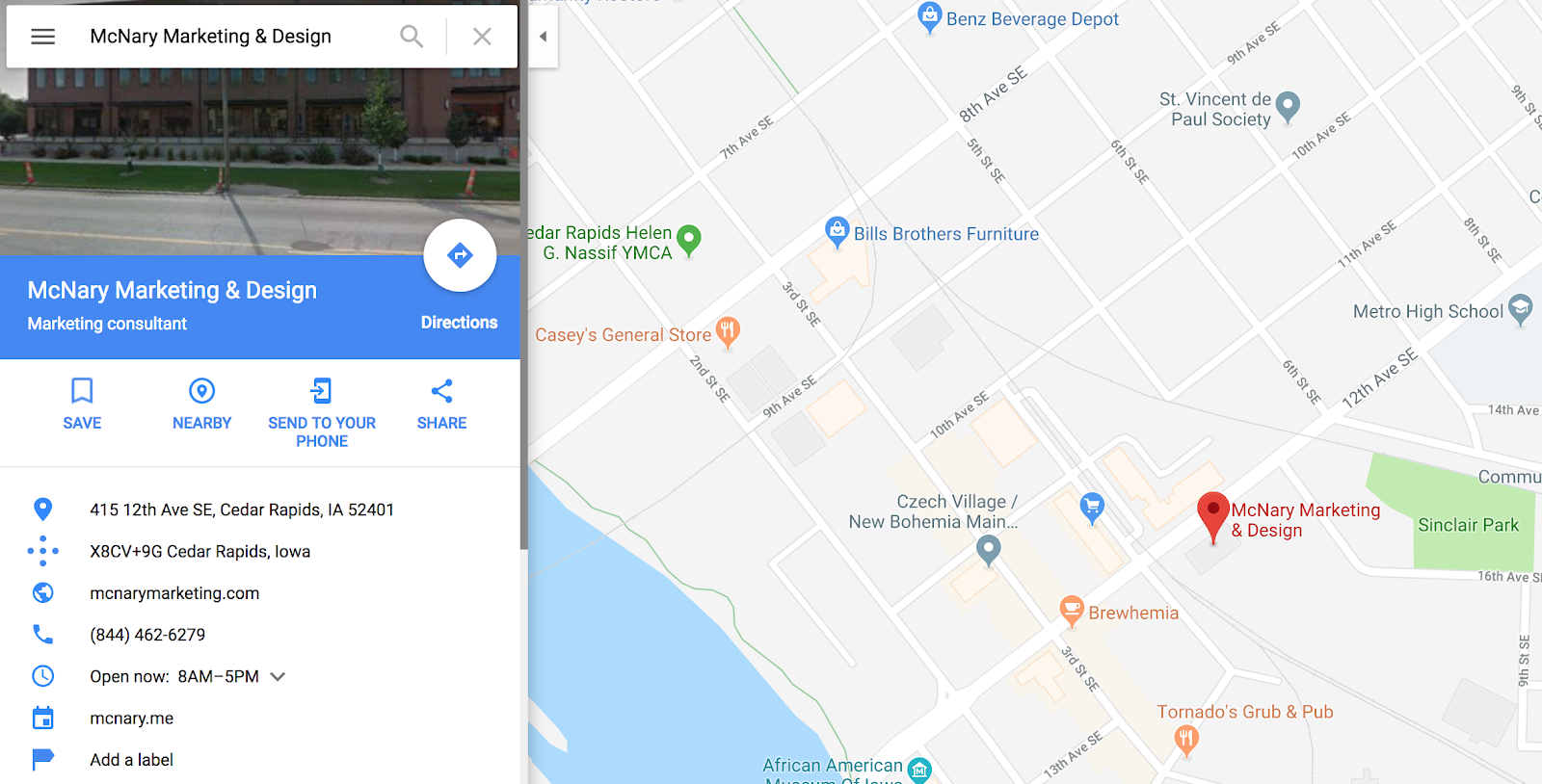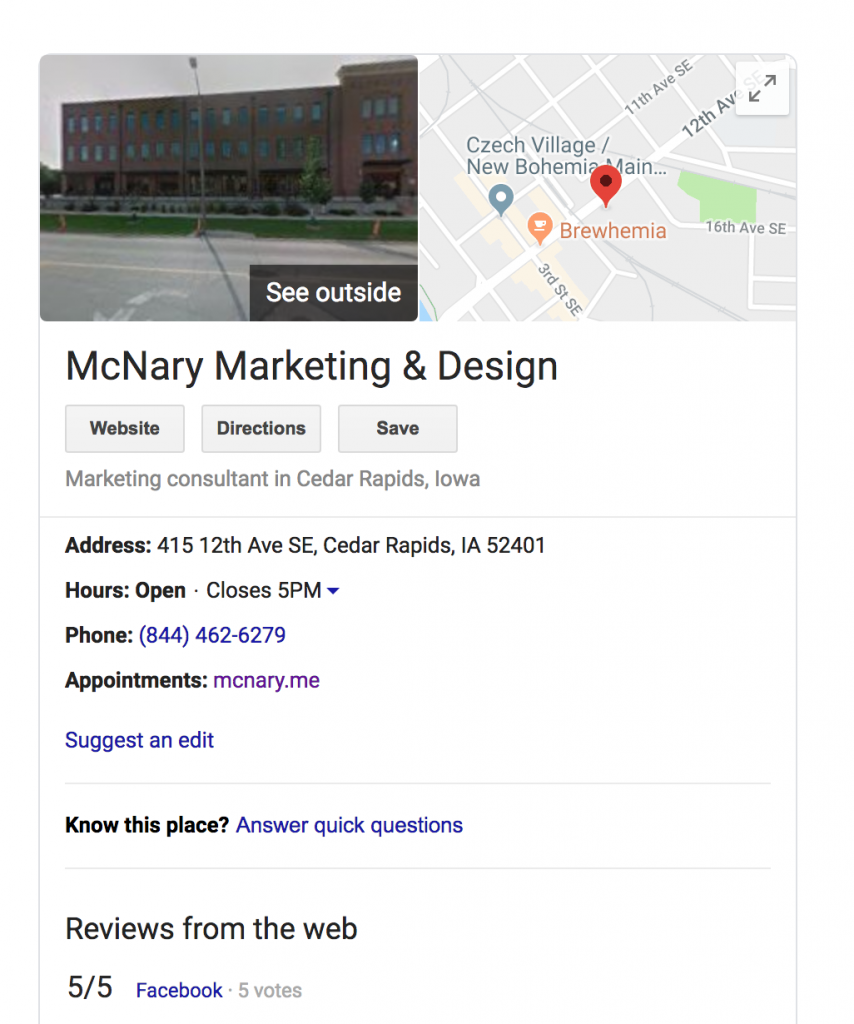 You don't have to claim your listing to show up on Google. Google pulls from public records and online sources to collate the most accurate information it can. But there may be a few reasons you want to update it.
If you want to add more information, such as hours of operation or pictures.
If you want to manage or answer reviews that people have left.
If the physical address or phone number is wrong.
If there are multiple listings associated with your business and you want to clean it up.
How To Manage GoogleMyBusiness
If you haven't yet, you will need to go to Google.com/business and verify that you are the owner of a specific listing. Often, the best way to do this is to submit the physical address of your business. Google will mail you a postcard with a code on it that you will submit on the website to claim the listing. You may be able to use a phone number or other methods.
Once you've logged in, you can manage your listing.
Add information that is most relevant to those searching on Google.
While you can't remove reviews, unless they are for the wrong business, you can answer them, so future searchers will see that you are proactive and on top of things.
Update any inaccurate information. For instance, you may need to remove addresses of closed offices, etc.  
You can merge more than one listing, so as not to confuse searchers.
---
Using GoogleMyBusiness is a pretty simple process for most. However, sometimes there are some technical hiccups, if someone has previously claimed a listing or if you can't figure out how to claim it. If you need assistance, we would love to help you. We work with clients everyday to present their best selves on Google, to drive more sales and gain more business. Call us anytime with questions.